OUR GUIDE TO BRIDAL NECKLINES
As you search for your wedding dress, you might be considering which neckline you like and will work with your figure. We give you the rundown of the most popular necklines below, with some stunning examples!
A V-Neckline is one of the most flattering necklines as it forms a 'v' shape which highlights to décolletage. The depth of the 'v' can be altered to vary from demure or plunging depending on your style.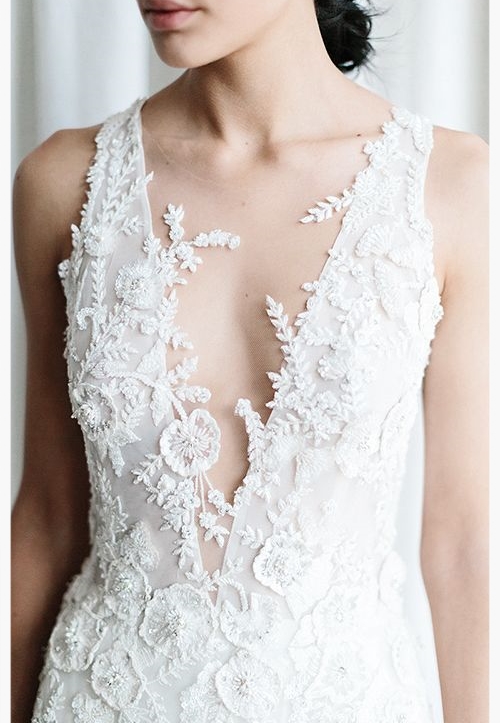 An Illusion neckline features a sheer panel which extends from the traditional neckline at the bust to the shoulder and is great for brides who want a bit of coverage. This neckline can be embellished for an eye-catching look.
Sweetheart neckline is a strapless style that looks like a heart shape at the bust. It is a very popular neckline as it is flattering for brides with small and large busts.
A Bateau neckline features a high neck that across the shoulder that covers the décolletage with a slight dip at the neck.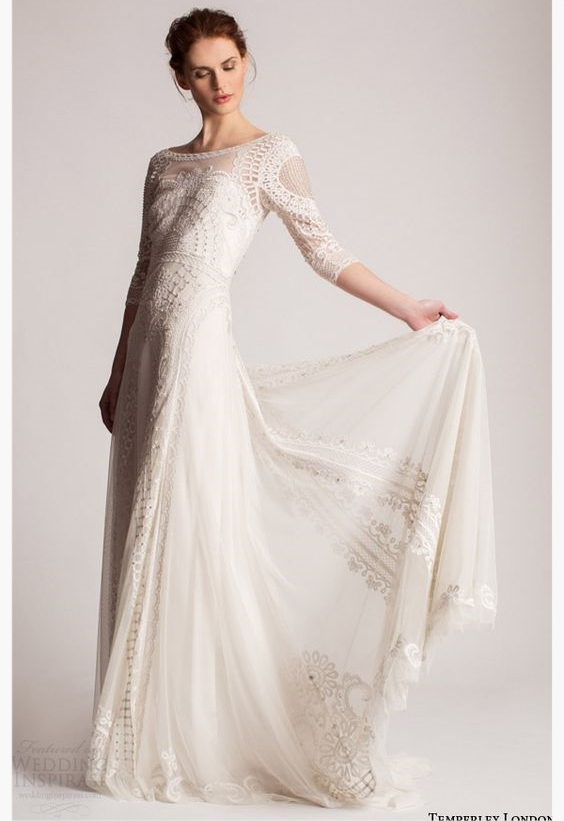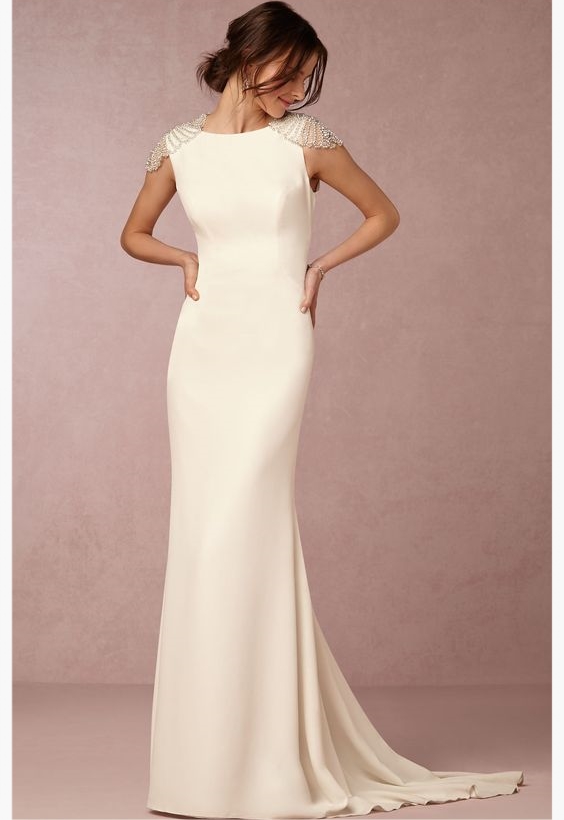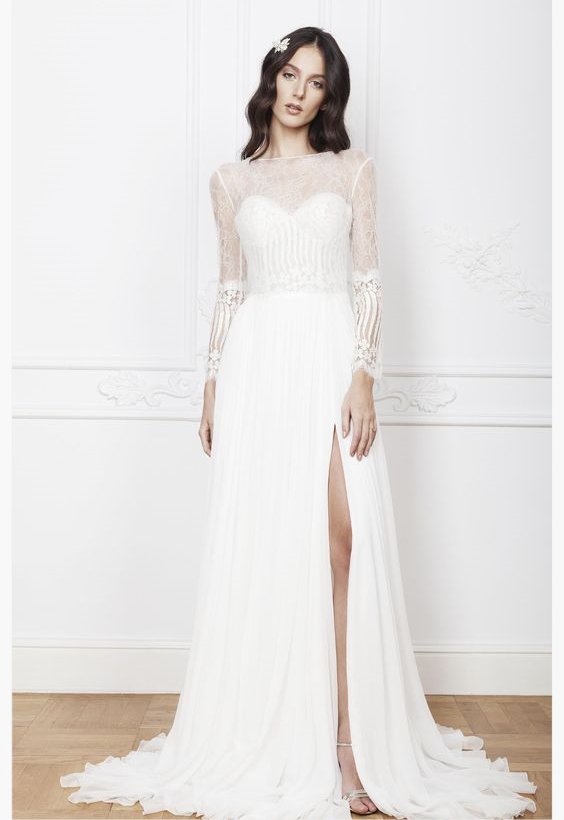 A Halter neckline is a high neckline which fastened at the back of the neck and showcases the shoulders, so it isn't a great style for brides with broad shoulders.
An Off The Shoulder neckline is quite regal and like a boatneck sits across the shoulders to highly the décolletage.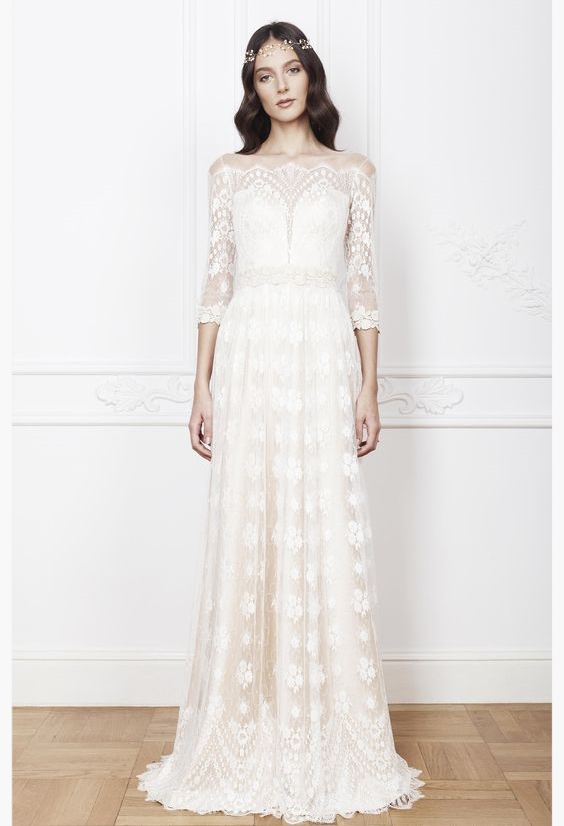 An Asymmetrical neckline is where the neckline sits diagonally across the décolletage leaving one shoulder bare.