LOVE // The Wedding Of My Best Friend
You know that one chick you can continually laugh with, share every crazy & intimate detail with and has your back no matter what - Well that's my Mel! AND...... My best friend got married on what was the beautiful & magical day - 18th February 2017.
Mel & myself met 6 years ago whilst working together part time through studying at university. As the years went on we both went through our own relationship dramas, travelled the world and had far too many late nights together. She is one of the most caring, genuine and loyal best friend I could ask for and I was so honoured to stand next to her as Maid of Honour.
I almost burst with excitement when Andrew (her husband) came to me to asking for my advice when choosing the perfect ring. It was the longest 2 months in our friendship having to wait for that ring to be designed!! I could not be happier that Mel has found a man that makes her smile from ear to ear, is so caring and loves her unconditionally.
Now is for her love story.....
Names: Melissa Di Sano & Andrew Maccioni
Wedding Date: 18th Feb 2017
Guest Numbers: 160
Wedding Location: Ceremony was at Kincoppal Rose Bay & Reception at the Royal Sydney Golf Club, Rose Bay
Photographer: Heart & Colour
What do you do for work? I'm a Doctor
How did you meet? We met just after university; we both began working at different hospitals and met at a mutual friend's housewarming party
How did he put a ring on it? I came home from breakfast one morning to find him sitting on the couch surrounded by flowers, rose petals and candles.
Where did you draw inspiration from? I mainly drew inspo from various Instagram accounts e.g. Love find co, wedded wonderland etc
What was your wedding theme & style? Classic, elegant, luxe
What made the wedding personal to you? Lots of little details e.g. our choice of music
What were you most nervous or excited about? I was nervous about the weather although on the day we endured rain, hail and shine and it didn't matter one bit.
Did you DIY any elements? No, I don't have that much talent!
Now, the most important part - the Dress!
Tell us about your dress? It was my dream dress, a fitted 3D lace bodice with a full raw silk skirt
Who was the designer? Mira Mandic
Where were your bridesmaid dresses from? Rodeo Show
Where were the groom and groomsmen suits from? They all rented black tuxedos from Peppers Neutral Bay.
What was your most memorable moment from your day? My husband's speech, actually all the speeches were so special and memorable
What does marriage mean to you? KIDS!!! Just kidding, marriage to me means respect and commitment. It is a mutual understanding between two people that things won't always be perfect but you're committed to making them work regardless.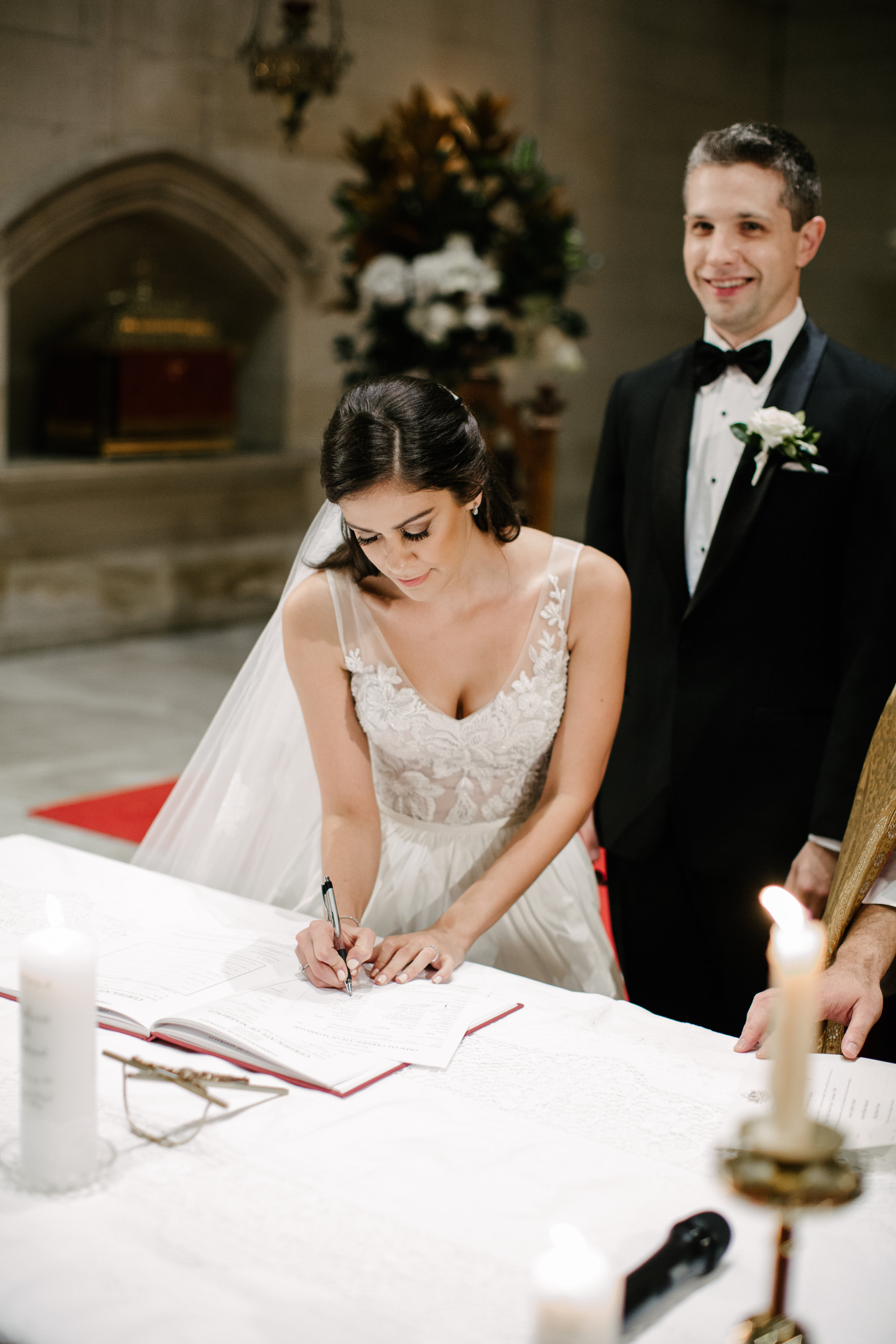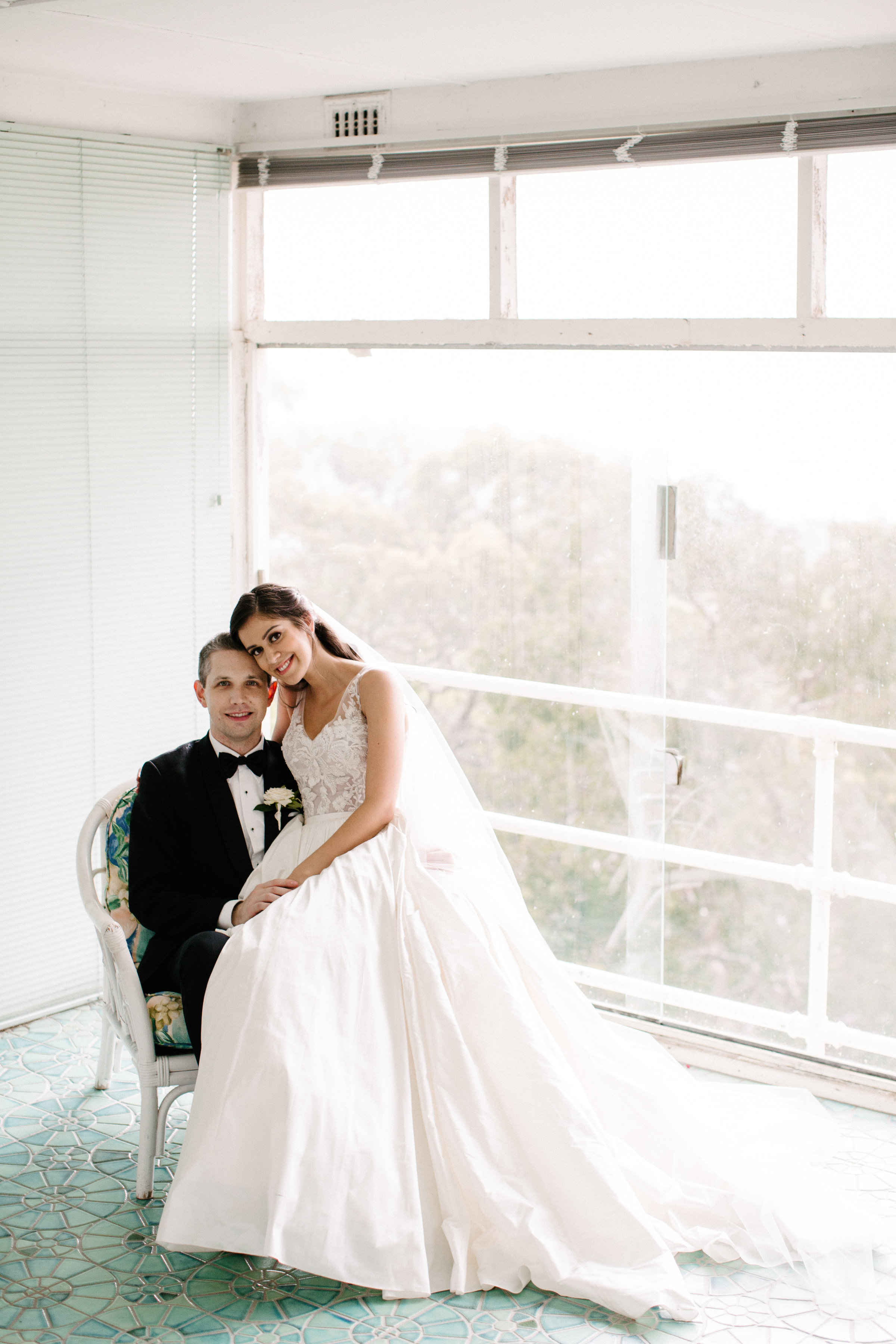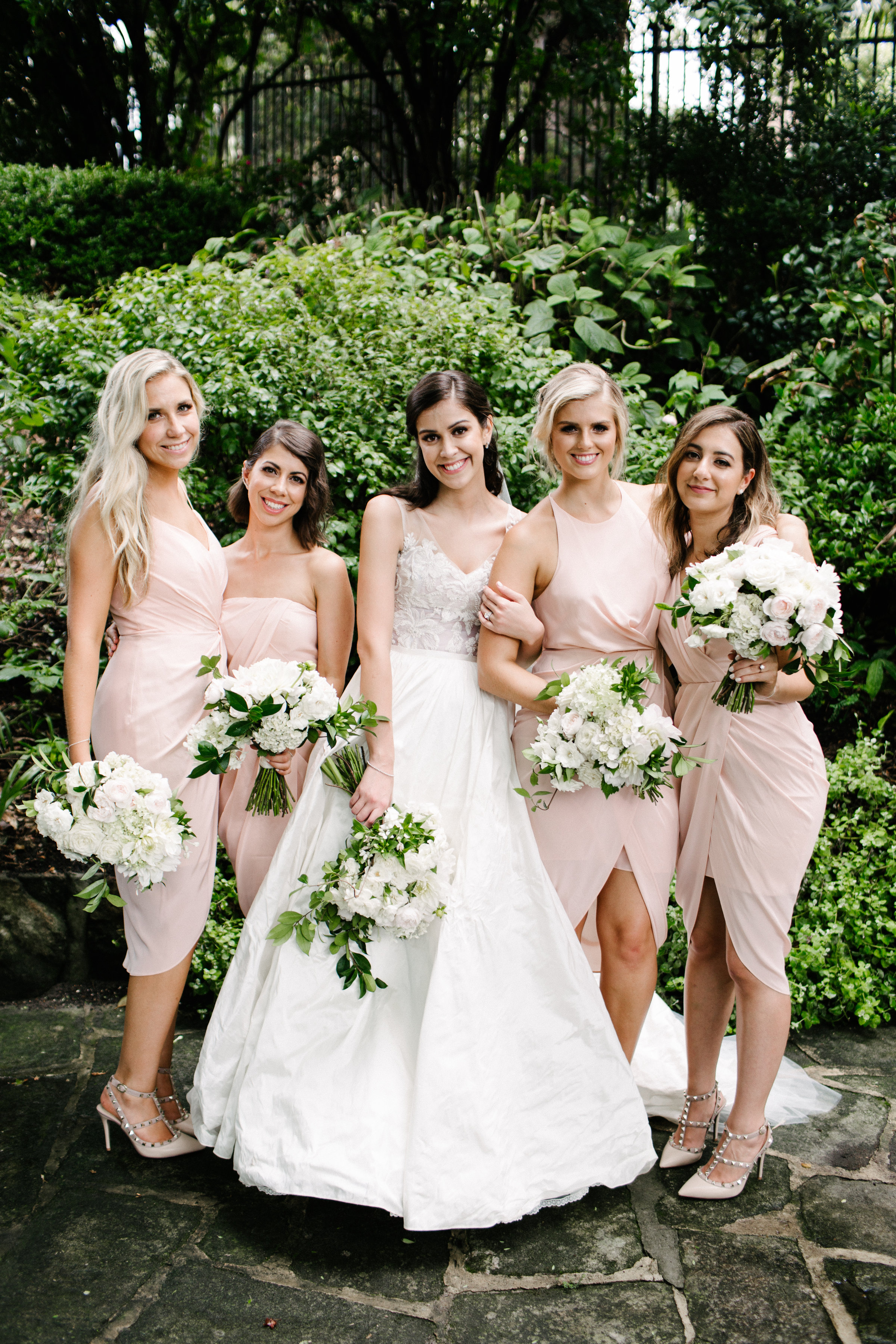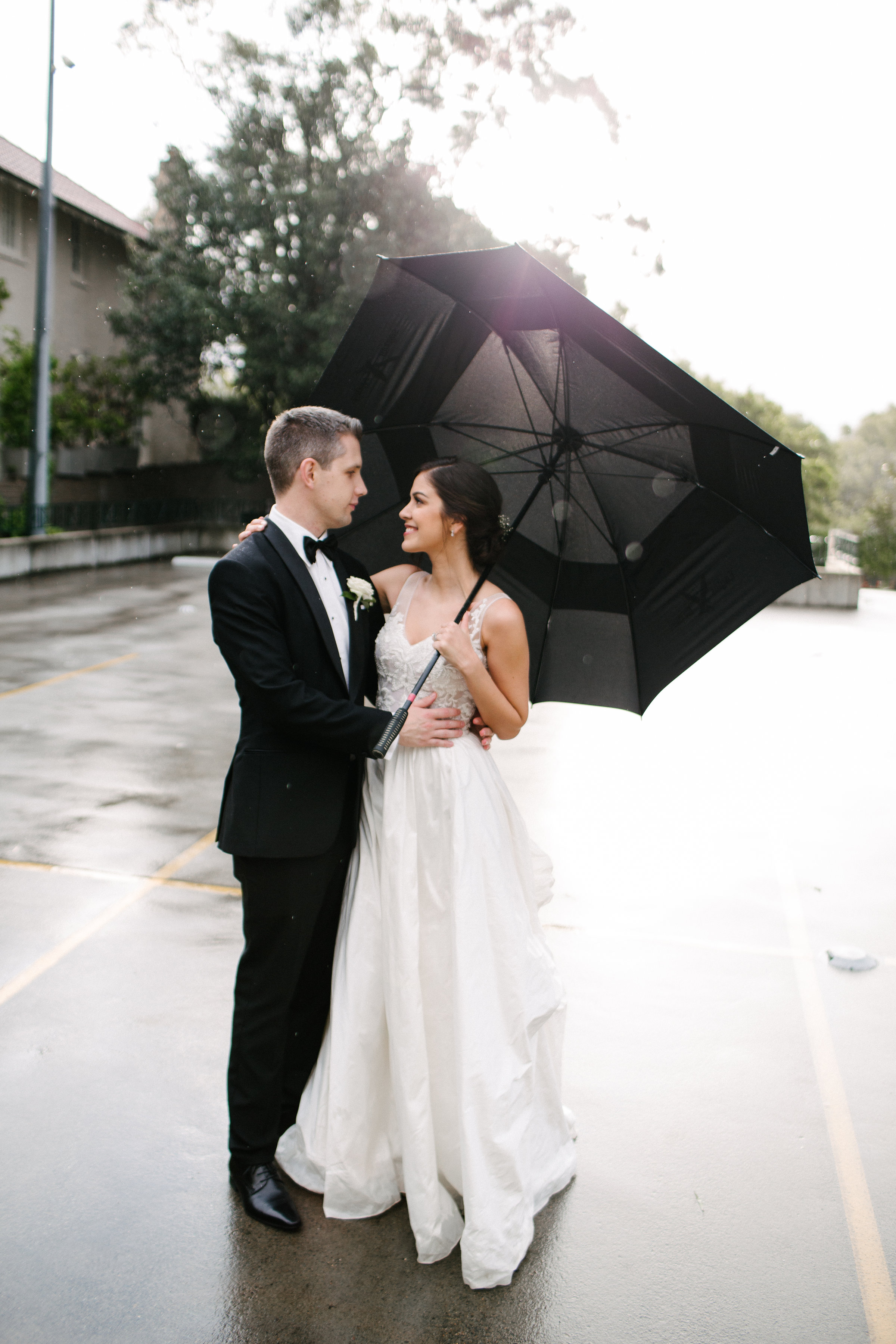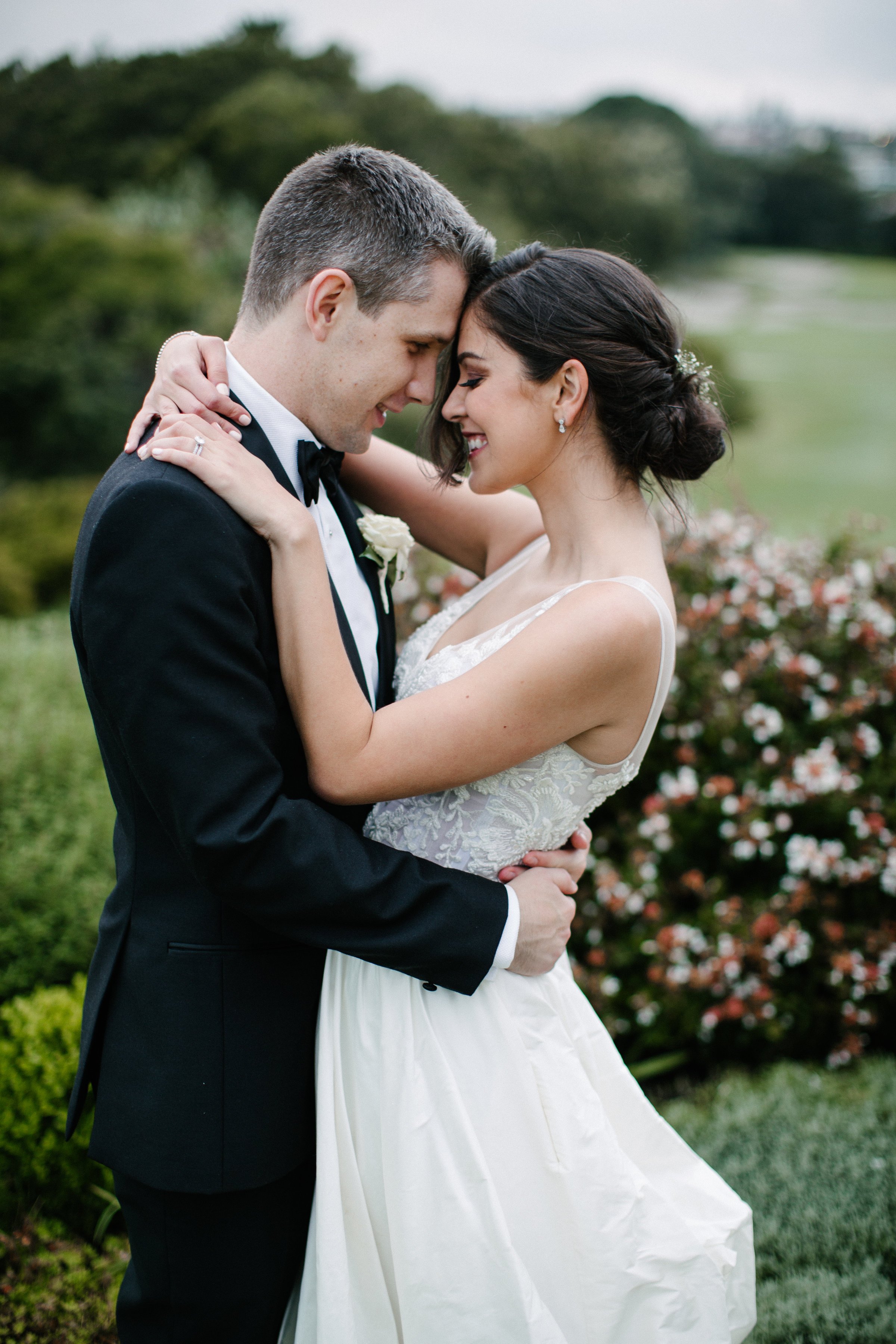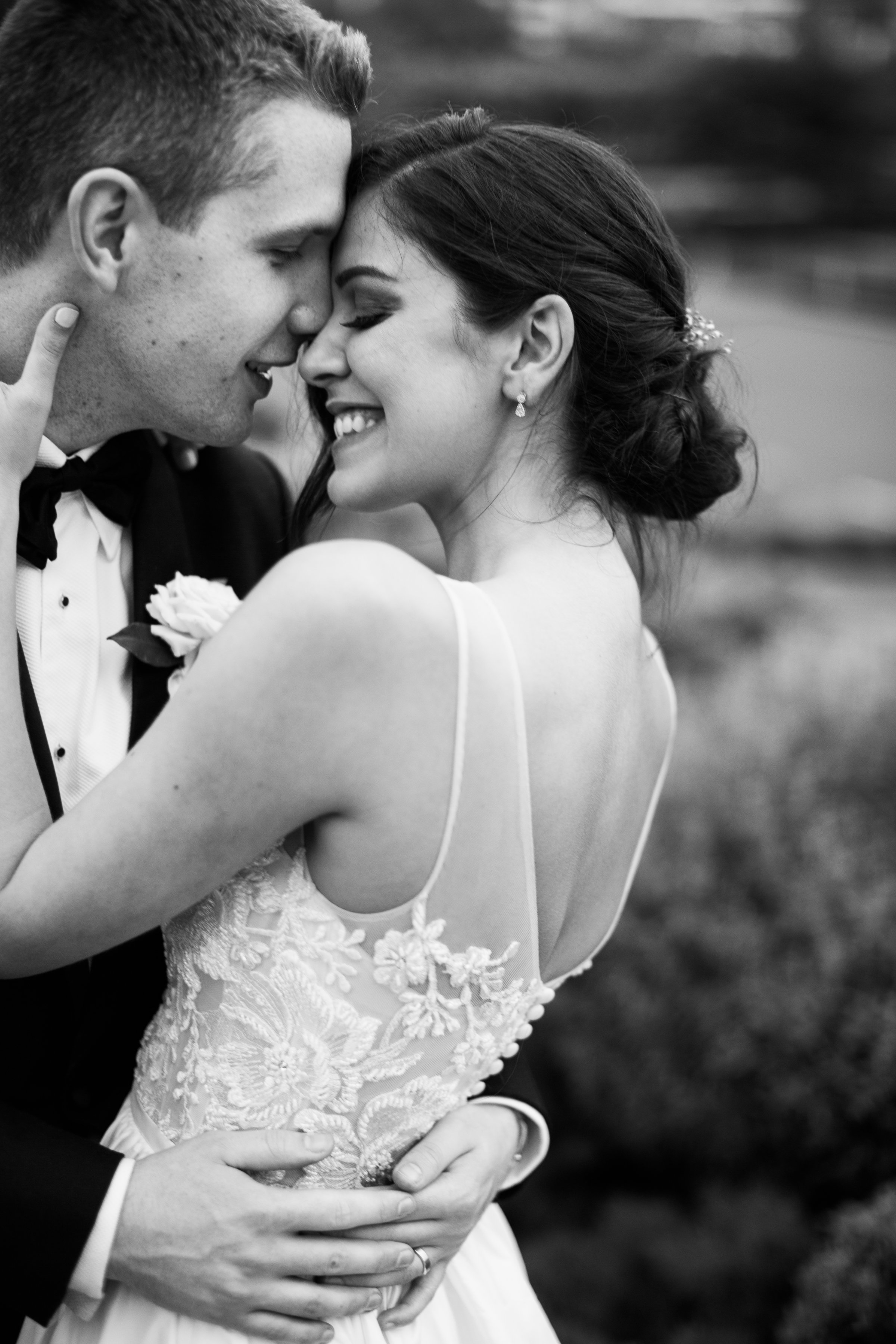 Something New? My Dress
Something Old? My engagement ring- the diamond was his great grandmothers
Something Borrowed? I borrowed a beautiful diamond bracelet from my mother in law
Something Blue? There was a small blue bow sewn into the pocket of my dress
Anything words of wisdom you can pass onto future brides & grooms? Wedding planning is stressful and time consuming, but it all becomes worth it on the day and the memories will last a lifetime!