LOVE // Mia & Paolo
Destination Wedding, check; Suzanne Harward Gown, check; this wedding is just as divine as the love story it celebrates!
Our best friends were dating 14 years ago and introduced us, there was instant chemistry but the timing wasn't right. We each went our separate ways, travelled and lived overseas but something kept drawing us back together in Sydney. For the past 8 years we have been together through what has been an amazing journey. Paolo proposed on our 5 year anniversary. He took me away for a surprise weekend at Le Manoir aux Quat'Saisons in Oxfordshire, which is a beautiful Manor House run by chef Raymond Blanc.
After a very special day to ourselves and just after I had gotten ready for dinner, in the privacy of our suite, he made me close my eyes to give me a present and when I opened them he was on one knee holding a diamond in a box (choosing a ring for a jeweller was far too much pressure and he knew I always wanted to make my own ring!).
We celebrated that night with the most amazing dinner and spent the next couple of days in our own little bubble in the beautiful surroundings before we returned home and shared the news with family and friends.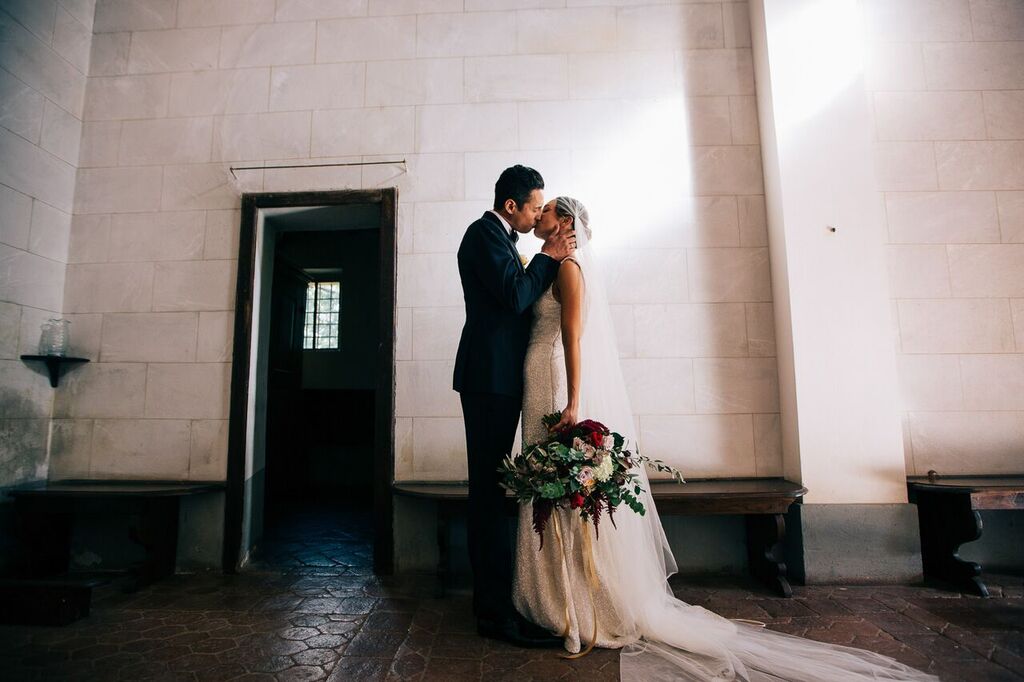 Both of us are half Italian and feel a very stong cultural connection to Italy. I studied jewellery in Florence and Paolo's half sister also lives there so Tuscany holds a very special place in our hearts.
We heard about Villa Catureglio through friends of friends, which is in a little town called Borgo A Mozzano about 25 minutes from Lucca. We booked a weekend trip to go and stay there and instantly fell in love with the estate. It was everything we were hoping for and more, built in the 12th Century up on a hill with the most spectacular views. It's rustic understated elegance and Tuscan charm meant it needed little decoration or styling. The setting was purely magical but what made our wedding so special were all our guests who traveled from all around the world to be with us.
CREDITS:
Bridal Gown: Suzanne Harward // Photographer: Photo Santucci // Planner: Kate & Rose Hobbs // Bride's Shoes: Scanlan and Theodore // Bride's Accessories: Mia Chicco // Groom's Attire: Tom Ford // Hair & Makeup: Carpe Diem Di Luisi Elena // Stationary: Upon a time Designs.